Meet The Team - Jamie Beswick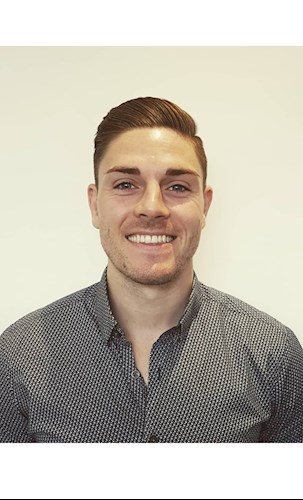 This week we sit down with Jamie Beswick on the Senior Management Team
1. How long have you worked at Saffron Insurance?
9 years although I did have a year out back in 2014 to go travelling.
2. Tell us about your career at Saffron up to this point?
I started out back when I was 19 just doing reception work and basic office duties, I then got given the opportunity a year later to join the commercial team. Not long after that the small commercial team was set up which I worked in for 4 years becoming the team leader for a year before going off on my travels. I then returned back in 2015 and spent some time with the consumer team before taking up my previous role as small commercial team leader, since then I have been promoted and now sit on the senior management team and oversee the small commercial and consumer teams whilst also taking responsibility of our affinity schemes, campaigns and social media.
3. What is your biggest achievement since working here?
Being promoted on to the senior management team.
4. Describe yourself in three words?
Confident, motivated and Respectful
5. If given a chance, who would you like to be for a day?
Jonny Wilkinson one of the all-time greats of rugby!
6. Tell us something about yourself that would surprise us?
For those of you that know me it won't be much of a surprise but I have played semi-professional rugby for the last 7 years.
Connect with Jamie on LinkedIn. 
Tags: Meet The Team | Culture | Working at Saffron