The Saffron Insurance Community Fund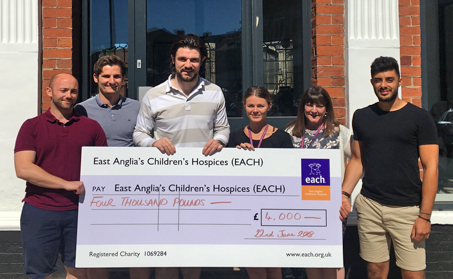 In 2015 Saffron Insurance created the Saffron Insurance Community Fund to support causes based locally to its branch network. Input from staff across all branches was key to the decision making process, which led to the Alzheimer's Society (Eastern region), East Anglia's Children's Hospice (EACH), and East Anglian Air Ambulance (EAAA) becoming the chosen beneficiaries.
Since then various activities have taken place throughout the business and in June 2018 each charity was handed a cheque for £4,000!
The support does not stop there as the Saffron Insurance Community Fund continues to raise funds and provide support. In September 2018 we are the sole sponsor for the EACH open air cinema of The Greatest Showman, Dementia Friend training sessions are due to take place for staff across the branch network, and we will continue to hold social sporting events and dress down days to raise funds for the charities. 
We also hold an annual event, Saffron's St Georges Day Bash, where we raise a phenomenal amount of money for the Saffron Insurance Community Fund thanks to our insurers, partners and clients who join us on the day. We raised just over £20k in both 2017 and 2018!
Alzheimer's Society Community Fundraiser
'A huge thank you to all the amazing people at Saffron Insurance who have shown that, when we work together, we can achieve such amazing things. We are all united against dementia. Thank you for partnering with us and investing in our cause with a generous donation of £4,000. Every penny donated to Alzheimer's Society is making sure we can be there for people affected by dementia. We use the money to aid research, campaigns and support services".
Mussara Gray – Community Fundraiser - Essex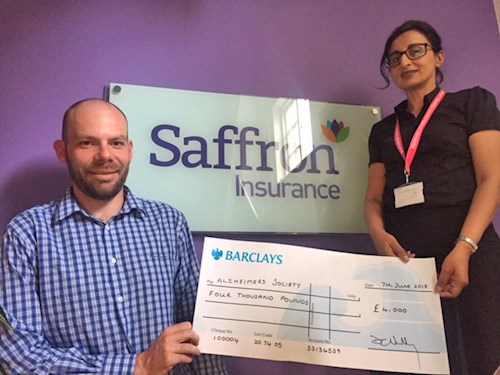 East Anglian Children's Hospice
'It is only with the commitment and generosity of individuals, community groups and companies like Saffron Insurance, that we are able to continue our work and provide vital care for so many families who desperately need our services. It is estimated that there are over 2,000 families within the East Anglia region who would benefit from EACH's services who are not currently receiving our support, which is why your support is so greatly appreciated and vital to EACH.'
Kellie Charge - EACH Corporate Fundraiser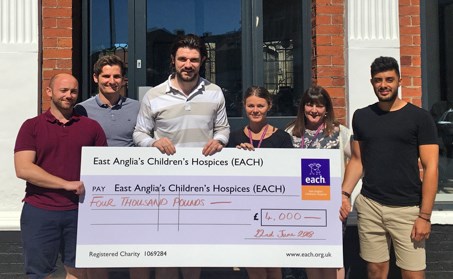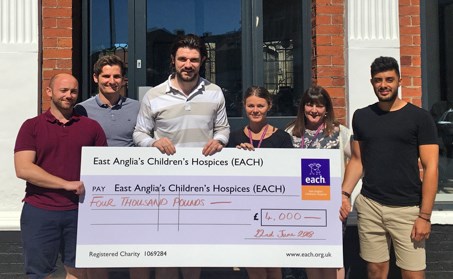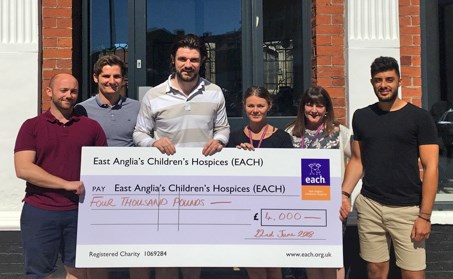 East Anglian Air Ambulance
What an incredible sum of money Saffron Insurance Community Fund has raised. This donation will cover the cost of one mission and help us keep our helicopters and crews in the sky saving lives. We are so grateful to Saffron Insurance for all their support.
Fern Clark – EAAA Community Fundraiser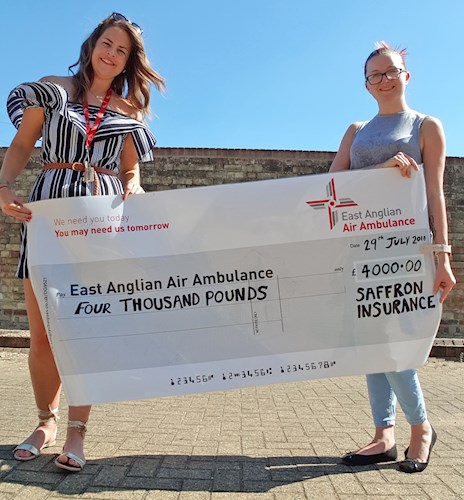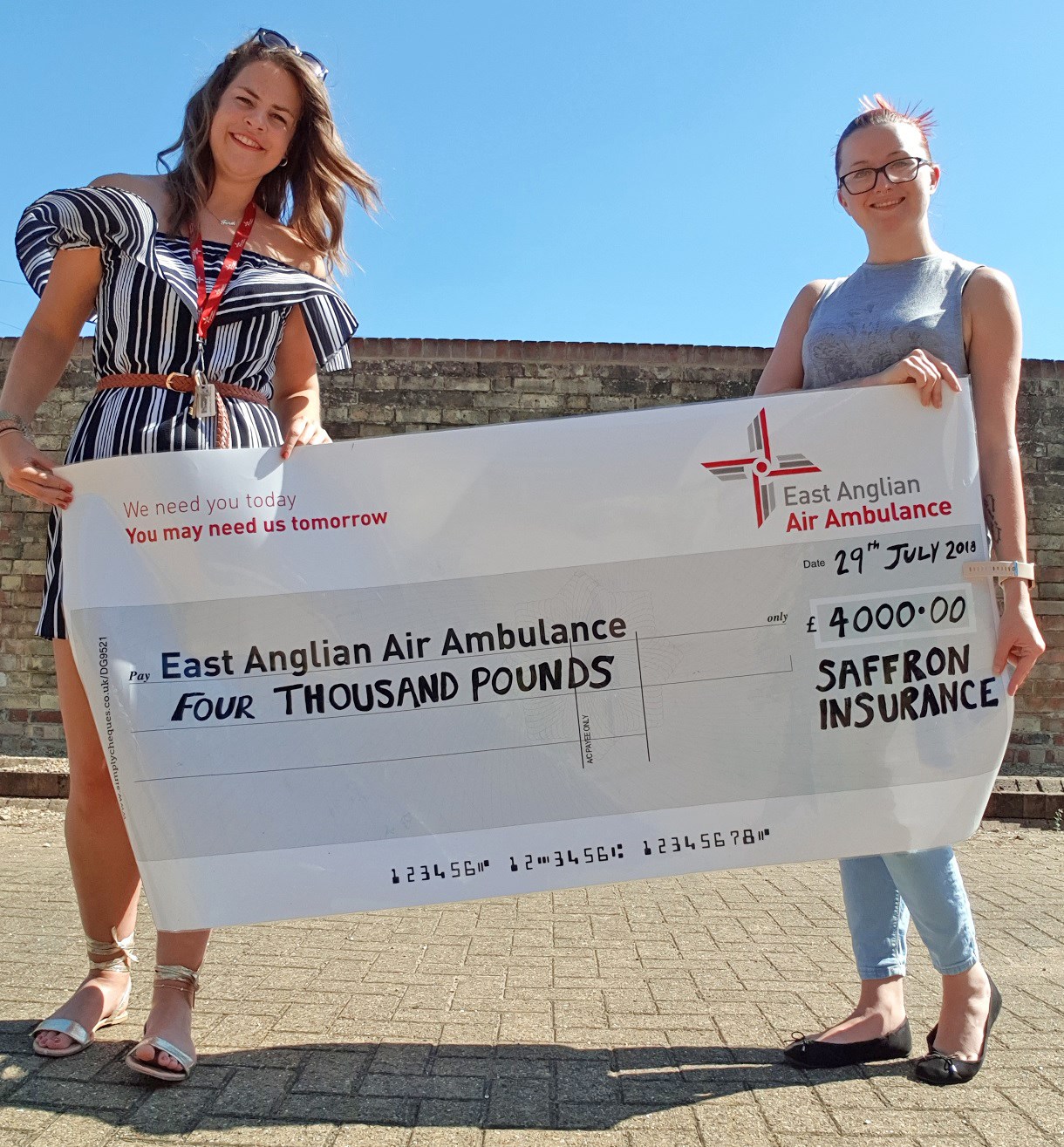 If you would like any more information on how you could support the Saffron Insurance Community Fund and in turn these amazing charities, please speak to Daniel Wardley (Chairman) on 01799 522293 or sponsorship@saffroninsurance.co.uk
Tags: Charity | community fund